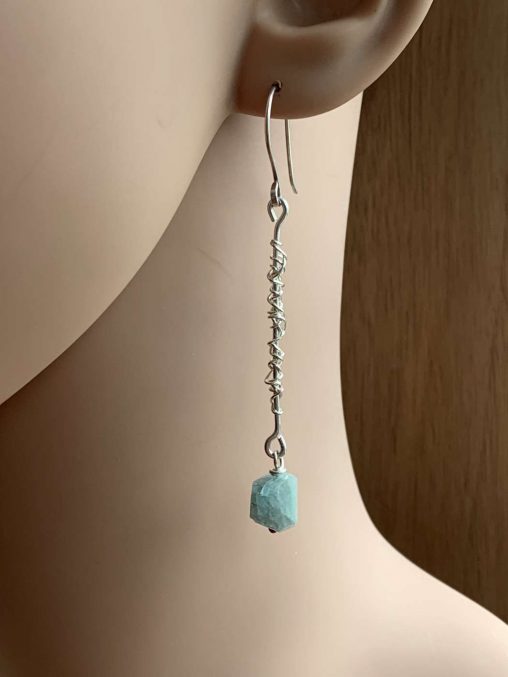 Here's something pretty for your ears! I formed sterling silver wire into long sticks, then wire wrapped them with more silver wire to create an organic vine effect….
$48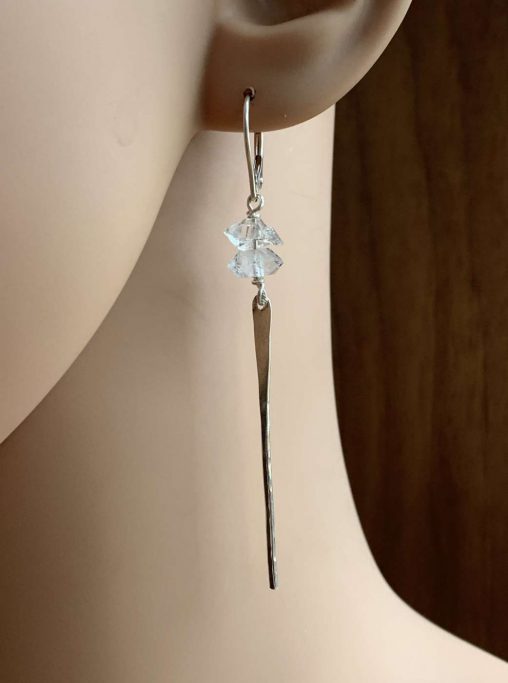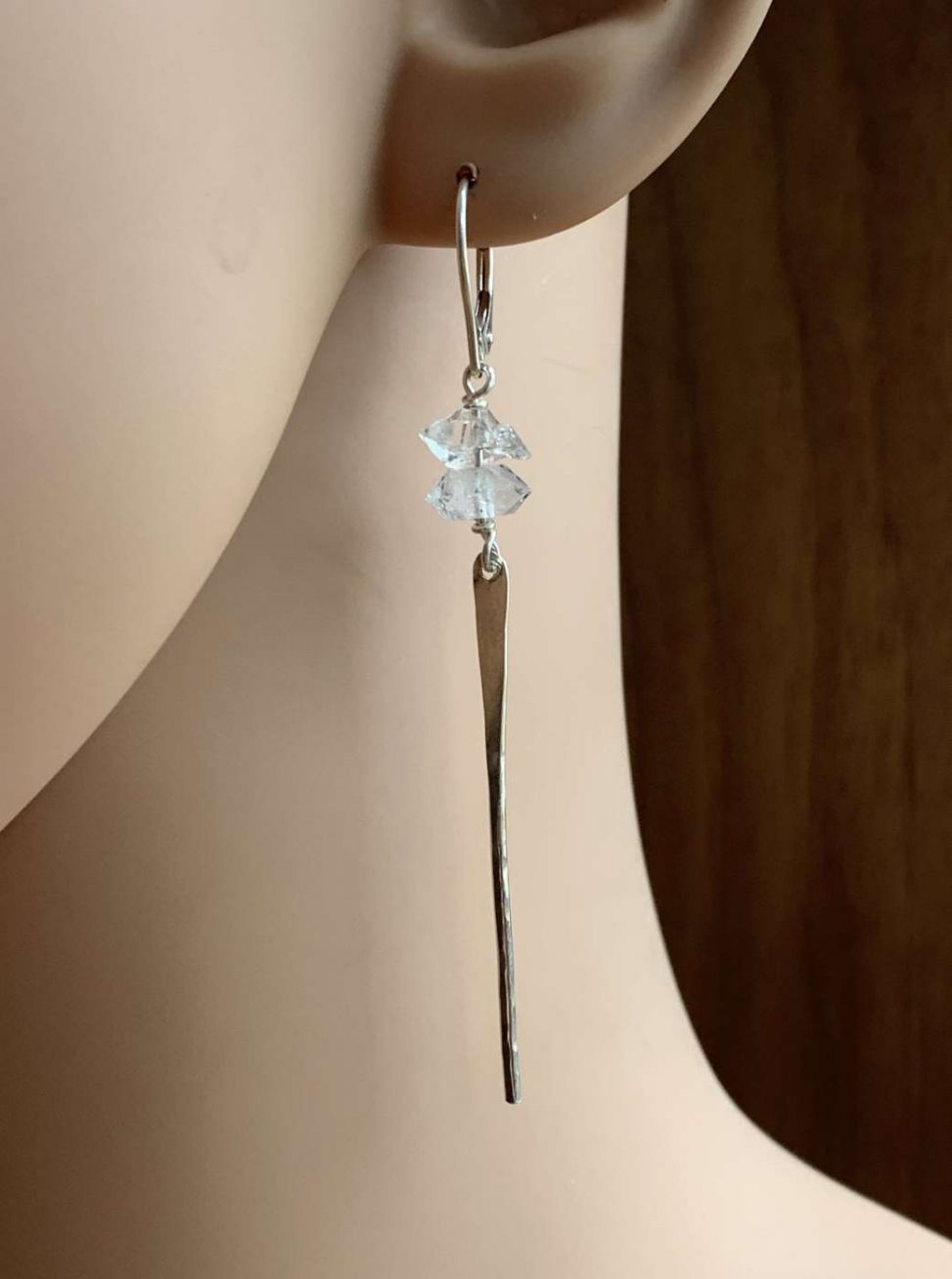 These simple, lovely earrings are crafted of hammered sterling silver with two herkimer diamonds at the top. The length is dramatic at just about 2.75″. These earrings have…
$45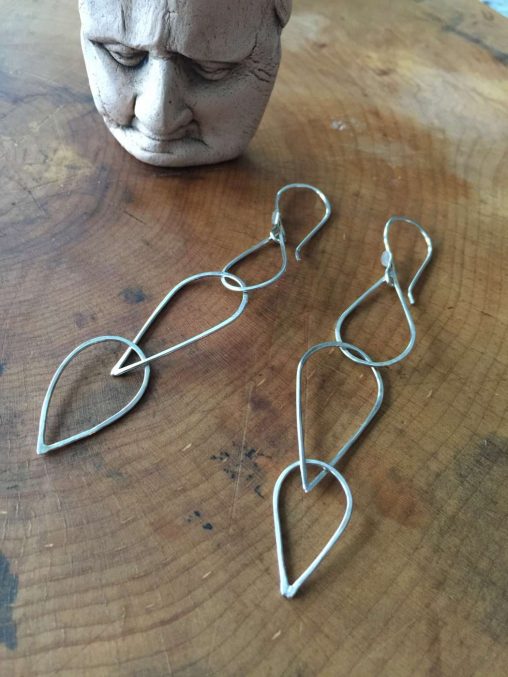 Long, delicate, elegant earrings. Thin sterling silver wire has been fused together into interconnecting tear drops. Dramatic, yet understated enough for daily wear.
$45