Category:
Earrings
Page 1 of 4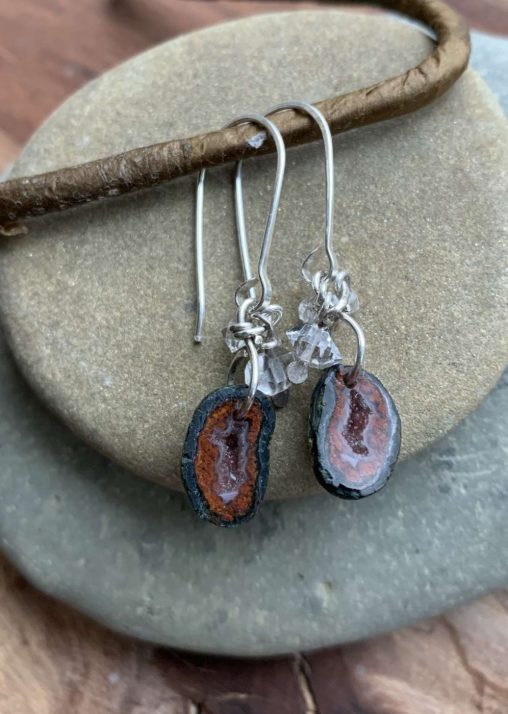 These petite geodes are amazing – deep reddish orange with a black border and sparkly crystals at its core. To compliment the sparkles, I added perfectly clear Herkimer…
$54
Like clear blue droplets from ocean waters, these calcite drop earrings make a statement without screaming. Hand formed sterling silver ear wires. 2″ long
$44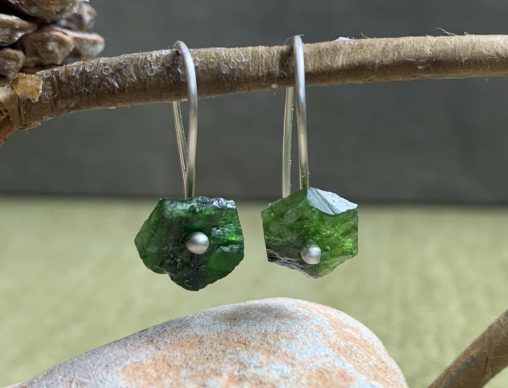 Beautiful natural green chrome diopside gemstones drop from hand formed sterling silver ear wires. These are perfect for those who want a pop of color and not a…
$28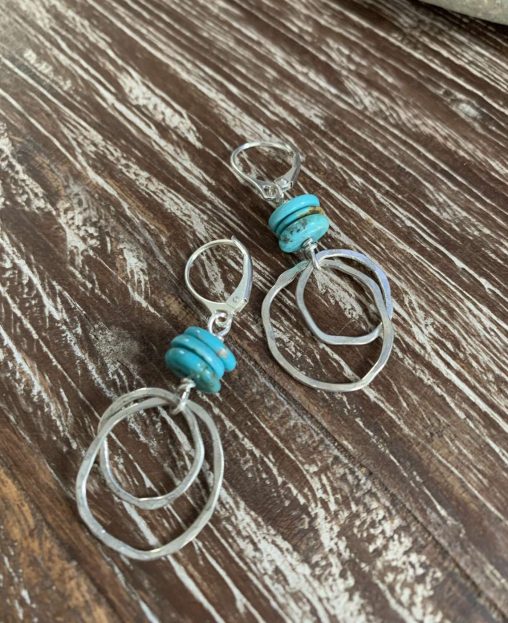 Natural blue turquoise gemstones stacked together above hand forged sterling silver intertwined organic silver circles. Lever back ear wires for extra security. 1.75″
$52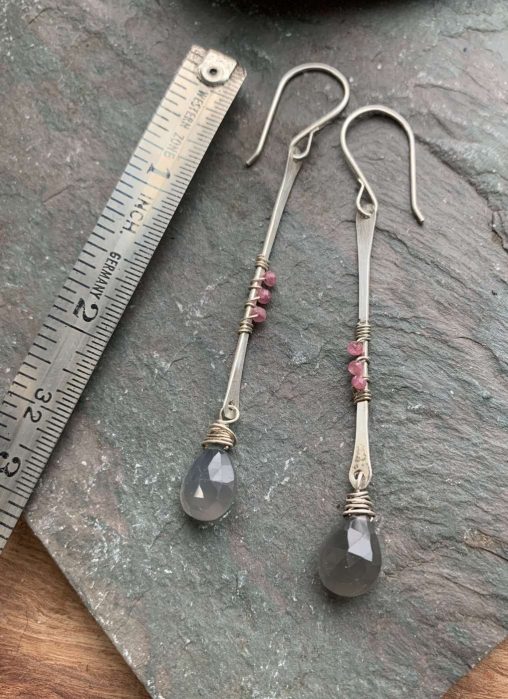 Long and elegant, these earrings feature grey moonstones and petite faceted pink tourmaline gemstones on hammered silver bars. Handmade sterling silver ear wires. 3″ long
$50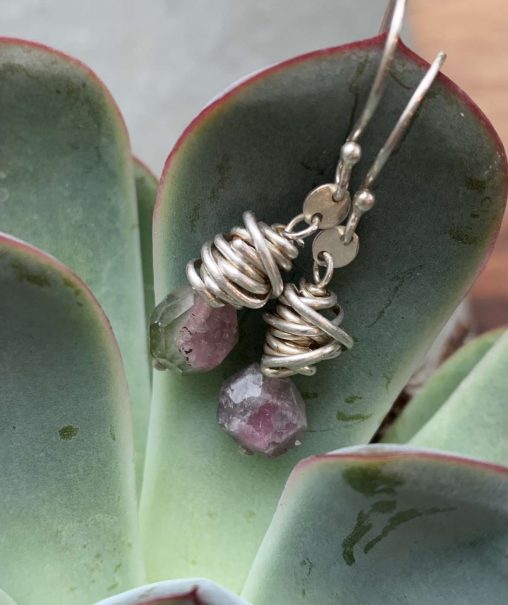 Gorgeous natural watermelon tourmaline nuggets in soft green and pink hues hang from handmade sterling silver wire beads. I gave them a slight patina to bring out the…
$52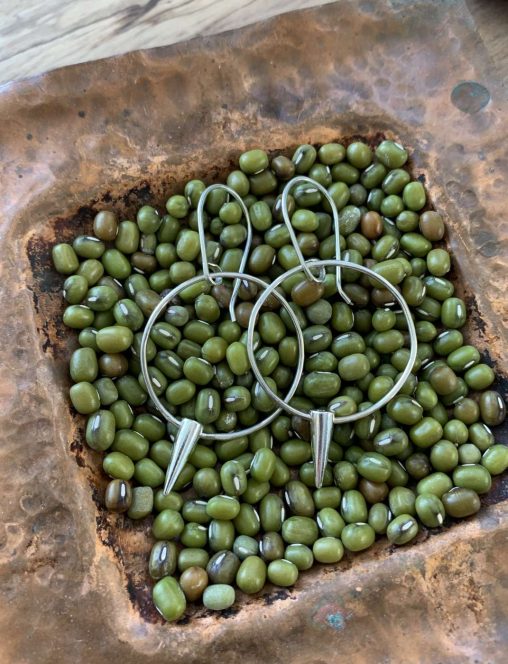 Classic silver circle earrings modernized by adding petite spikes to give it a little edge. Handmade sterling silver ear wires.
$45