Category:
Earrings
Page 1 of 4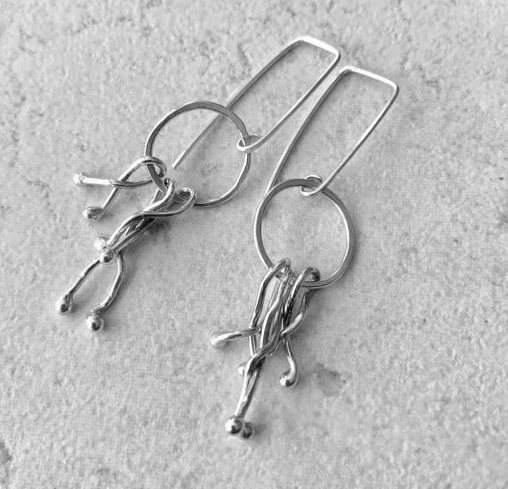 Or are they jellyfishes? Whatever they resemble, I love these earrings almost as much as I enjoy making them! Melted fine silver wire all tangled up and hanging…
$50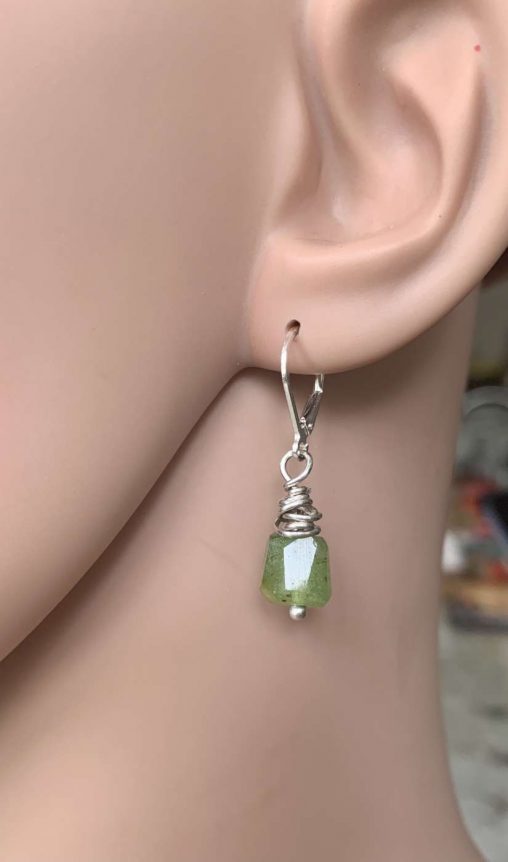 Natural cut clear green apple colored peridot gemstones stand out in this classic yet modern pair of earrings. Hand formed wrapped sterling silver beads add dimension and interest….
$46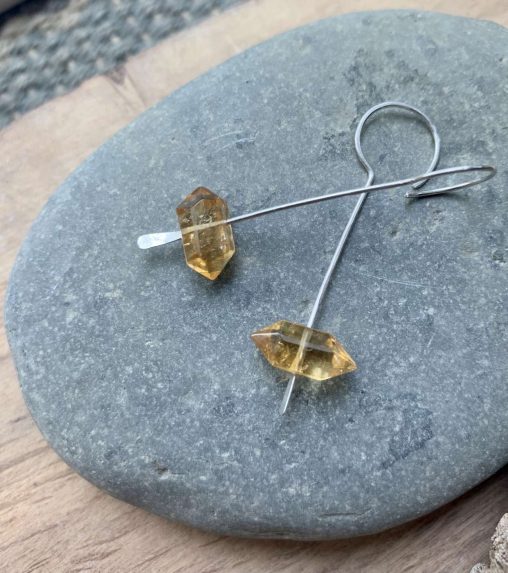 Golden yellow citrine hang from a simple, yet modern hand formed sterling silver ear wire. Just shy of 2″.
$38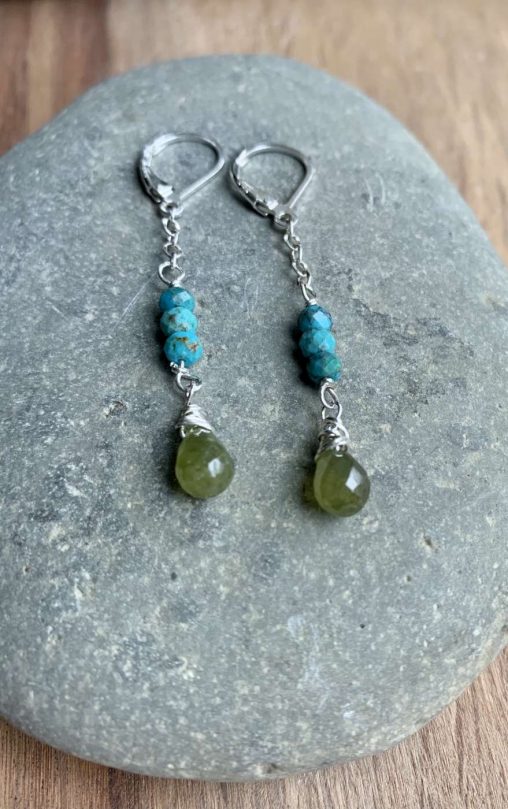 Long and lovely summer earrings with green peridot and turquoise beads wire wrapped to a sterling silver chain. Lever back ear wires. Just over 2″ long.
$48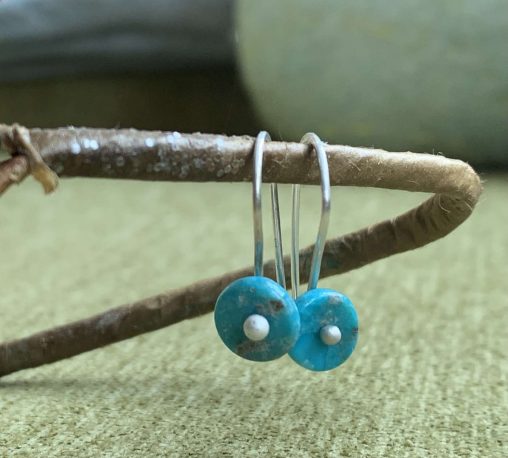 Sweet and petite turquoise drop earrings for that pop of color and daily wear. Handmade sterling silver ear wires. Approximately 1″
$28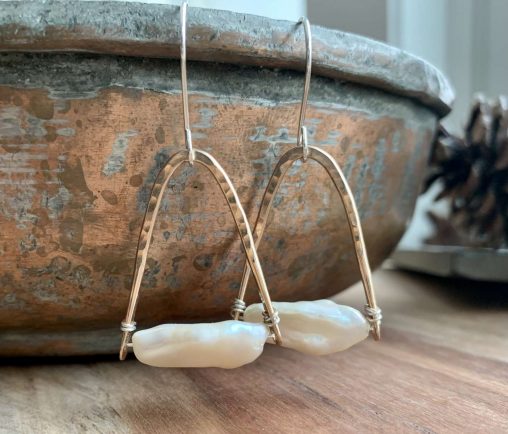 Hammered bronze triangles anchor long white fresh water pearls in these sleek and modern earrings. Handmade sterling silver ear wires. 2″ long
$48