Category:
Necklaces
Page 1 of 2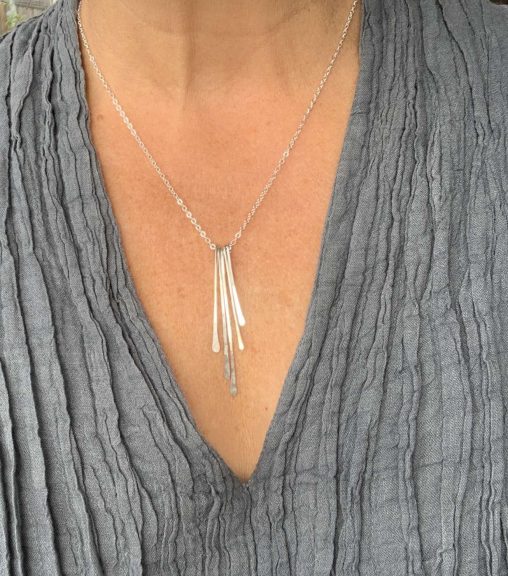 Simple, classic with an edge. This necklace is perfect for everyday or dressing up. Hammered sterling silver wire in varying lengths swing from a sparkly sterling chain. Extendable…
$68
A fabulous dendritic black and white faceted opal is wire wrapped in sterling silver with petite peridot accents. A clear green peridot hangs below. Sterling silver bead chain…
$62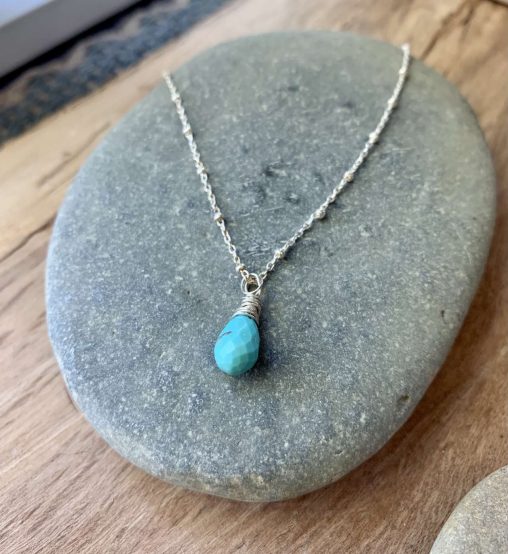 A petite, yet striking sleeping beauty turquoise bead dangles from a delicate sterling silver chain. Measures 17.5″ long with more turquoise accent beads near the spring ring clasp.
$56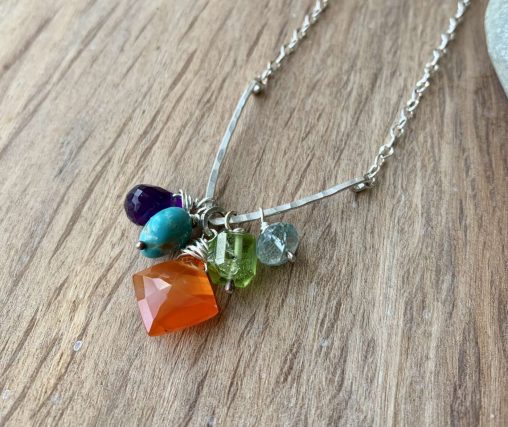 A colorful collection of mixed gemstones create a party on your neck! Featuring carnelian, amethyst, peridot, aquamarine and turquoise on a handmade hammered silver bail, this necklace will…
$75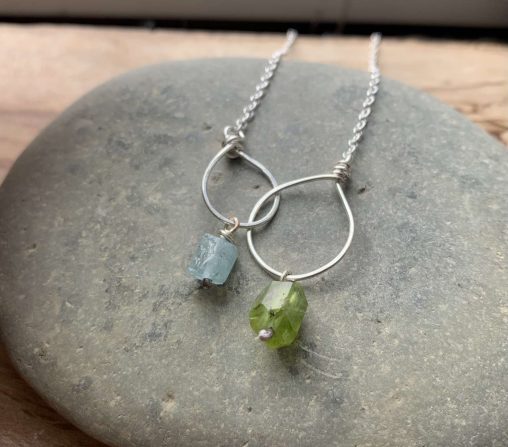 All proceeds from the sale of this necklace will be donated to charity. I love creating infinity/eternity link jewelry – it is usually ordered by someone wanting to…
$60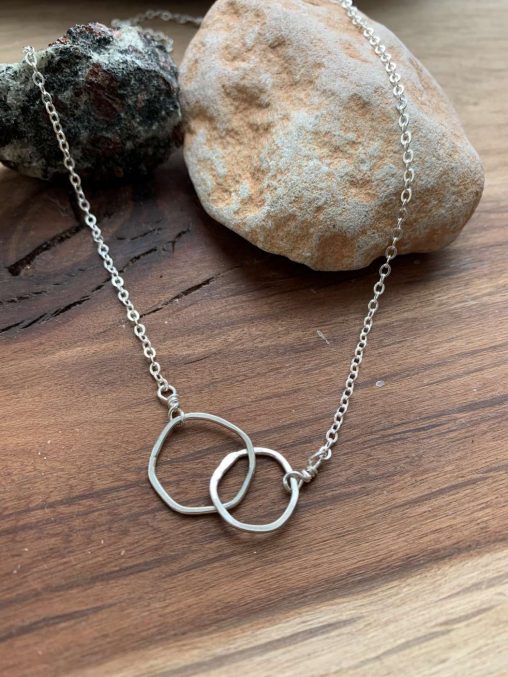 All proceeds from the sale of this necklace will go to charity. My perfectly imperfect sterling silver necklace is a reminder that beauty is found in the imperfection of…
$50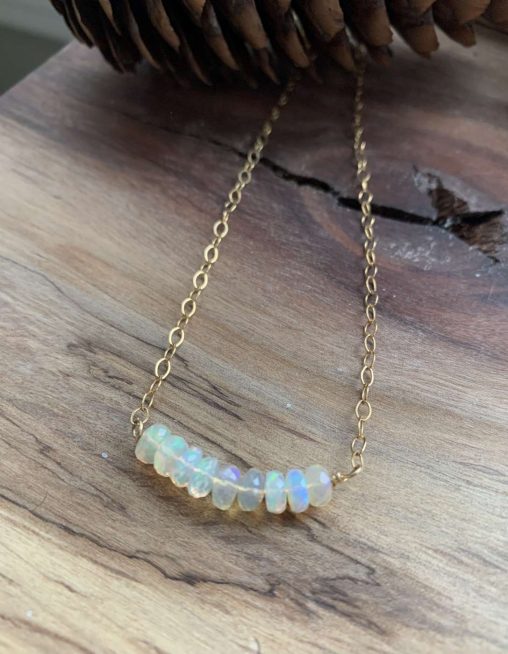 The multi-colors in these Ethiopian opal gemstones are amazing! Opal gemstone beads are wire wrapped to a delicate gold filled chain with a spring ring clasp and more…
$70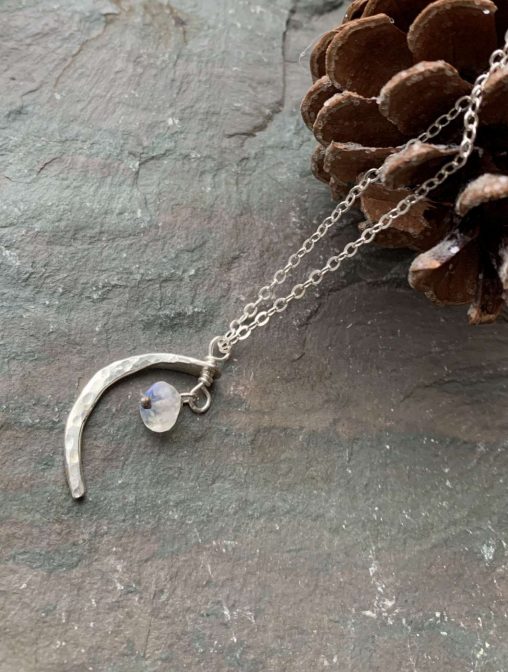 A silver version of my popular copper crescent necklace. A little more petite in size but just as cool. A perfect necklace for daily wear. Hand forged sterling…
$50