Tag:
gretchen cole jewelry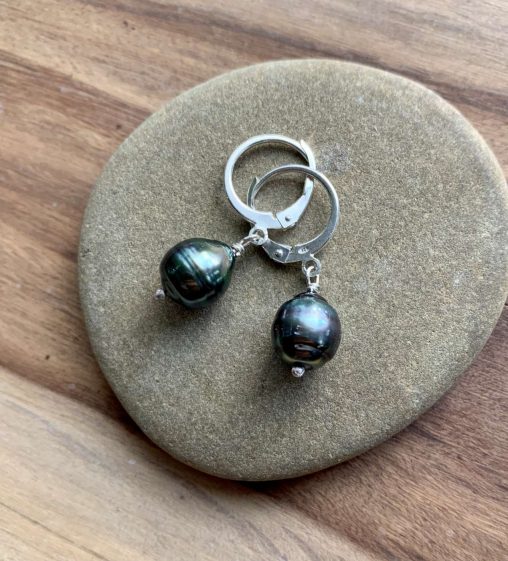 You can't really go wrong with these! Gorgeous black saltwater Tahitian pearls are wire wrapped in sterling and hang from secure hoop style silver lever back ear wires….
$70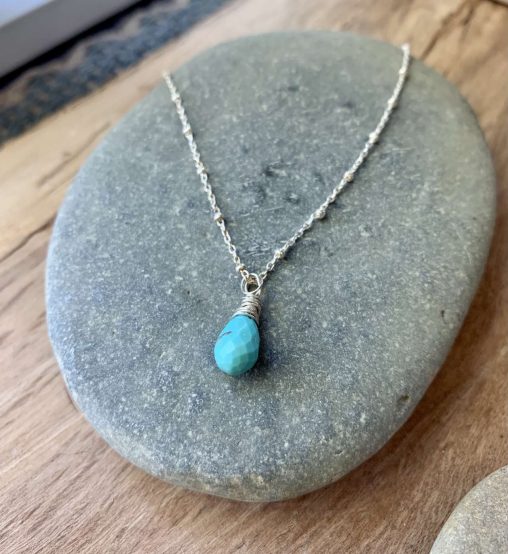 A petite, yet striking sleeping beauty turquoise bead dangles from a delicate sterling silver chain. Measures 17.5″ long with more turquoise accent beads near the spring ring clasp.
$58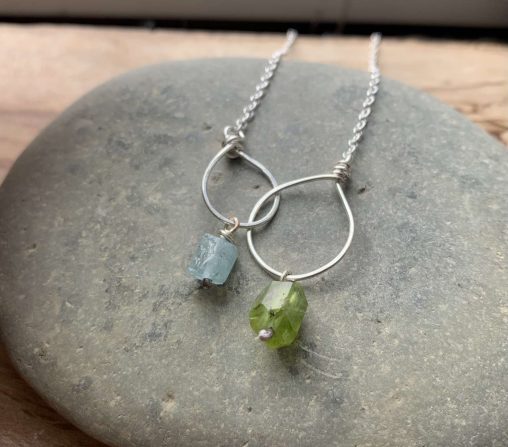 All proceeds from the sale of this necklace will be donated to charity. I love creating infinity/eternity link jewelry – it is usually ordered by someone wanting to…
$60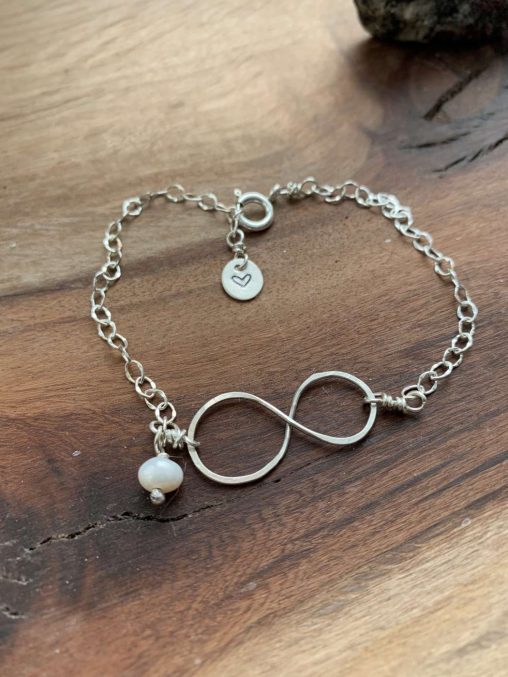 All proceeds from the sale of this bracelet will be donated to charity. I love creating infinity/eternity link jewelry – it is usually ordered by someone wanting to…
$48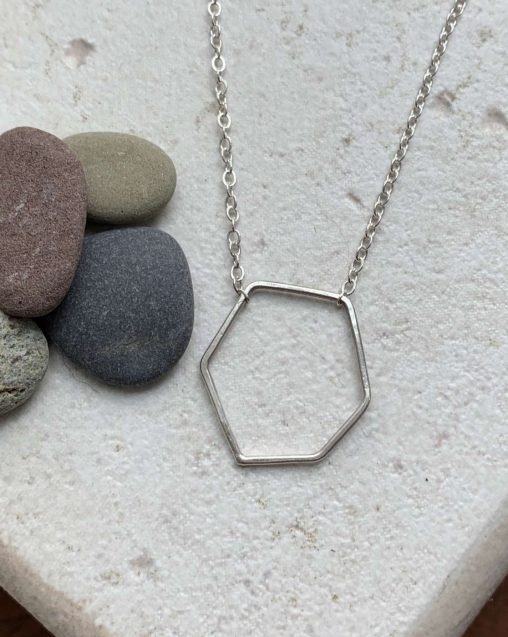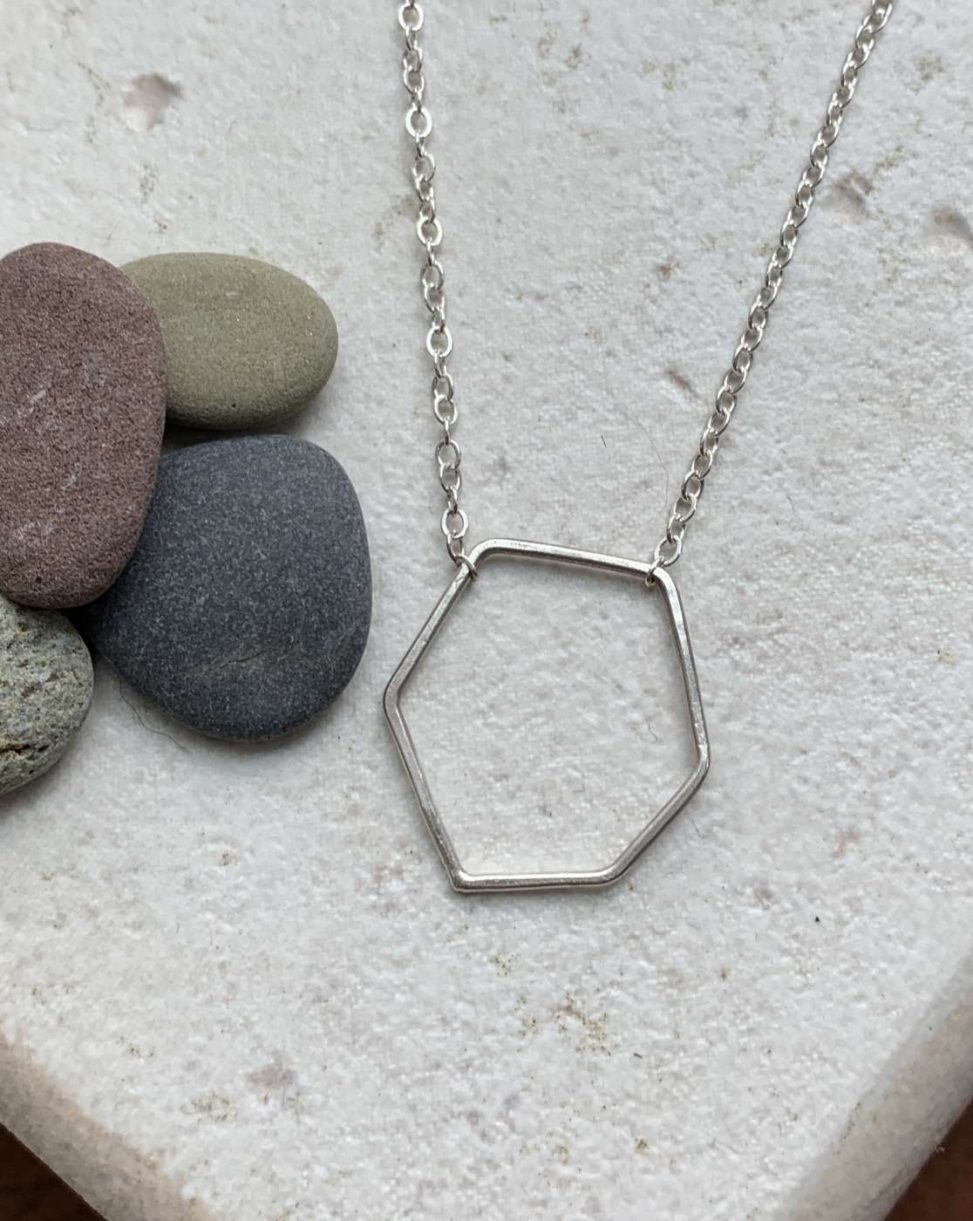 A simple hand formed geometric shape is suspended from a delicate but sturdy sterling chain. Perfect necklace to put on and wear daily, alone or as a layering…
$40