Author:
Gretchen
Page 1 of 6
These dark green emerald earrings have a super cool and unusual cut. They are double drilled, so I added a textured brass oval to give them a little…
$50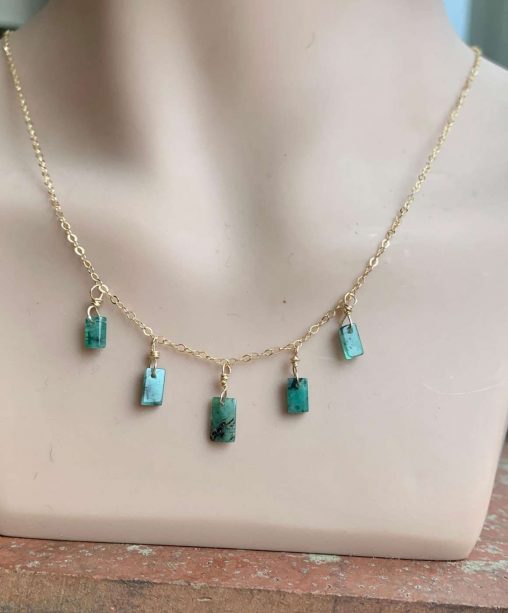 Lovely petite green emerald gemstones dangle from a delicate gold filled chain. Classic elegance. 16.5″ long
$65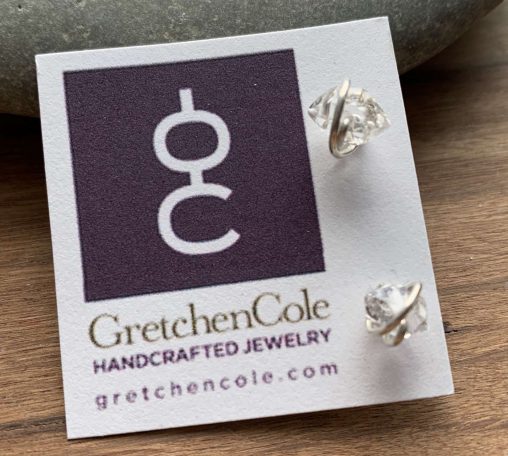 Need a little bling for your lobes? These lovely double terminated (naturally pointed on both ends) Herkimer diamond stud earrings are just the ticket! Gemstones, wrapped in sterling…
$32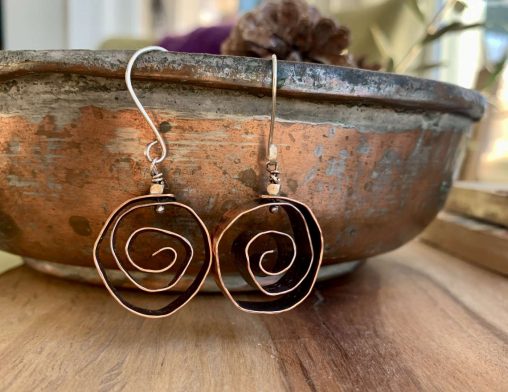 These unique, casual copper and sterling silver swirl earrings just might become your everyday choice! Mixed metal is great in that it goes with so many different things,…
$40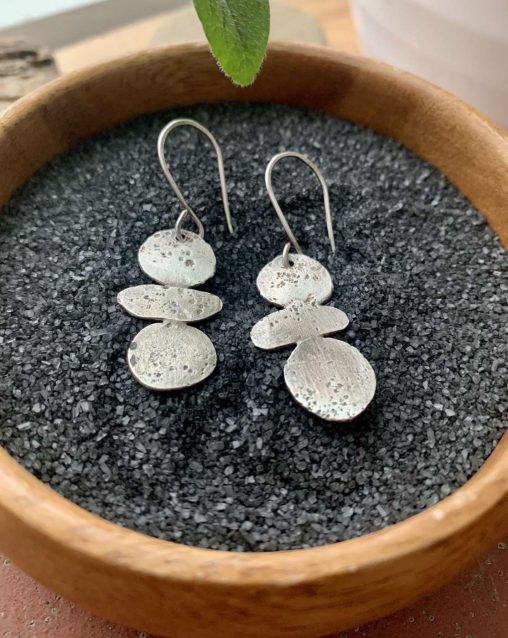 My secret passion is melting metal…I love to watch metal morph from a solid, to a molten liquid, back into a solid form. Using my sterling, fine and…
$68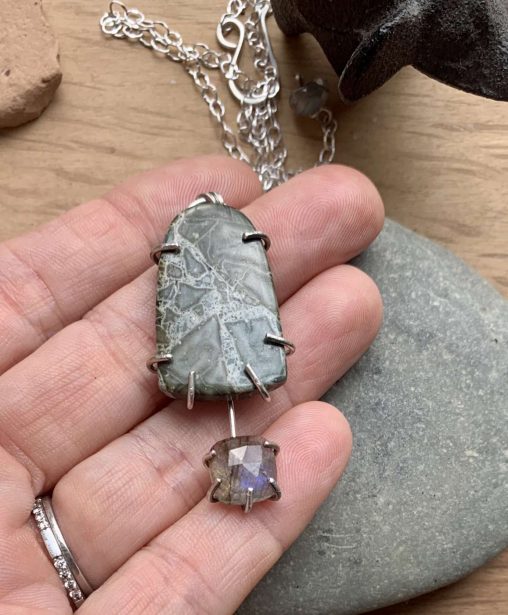 How cool is this stone combo?? A gorgeous prong set green lace jasper is paired with a faceted labradorite gemstone. A stunning and unique necklace that will go…
$95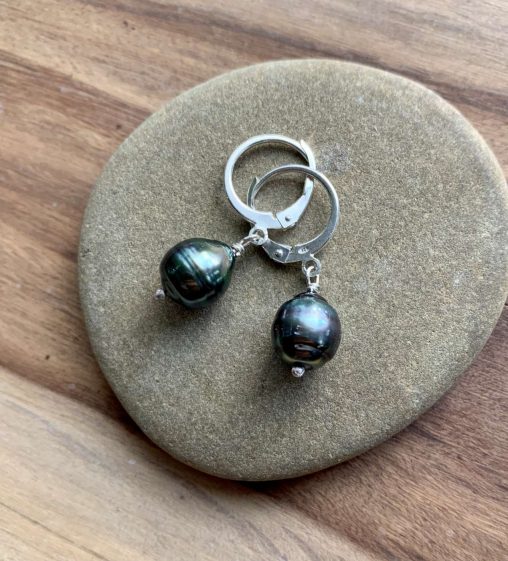 You can't really go wrong with these! Gorgeous black saltwater Tahitian pearls are wire wrapped in sterling and hang from secure hoop style silver lever back ear wires….
$65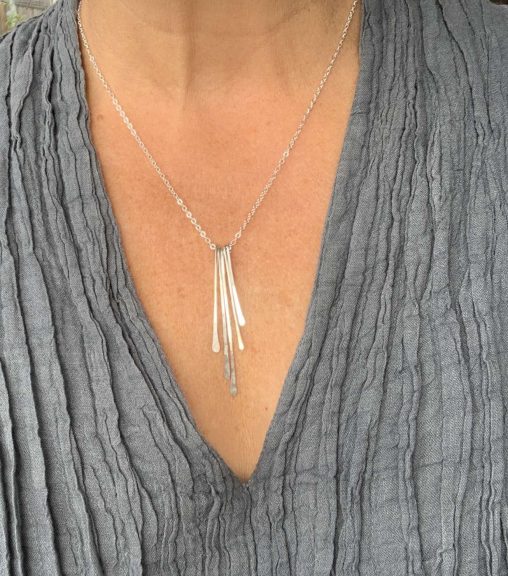 Simple, classic with an edge. This necklace is perfect for everyday or dressing up. Hammered sterling silver wire in varying lengths swing from a sparkly sterling chain. Extendable…
$68