Author:
Gretchen
Page 1 of 4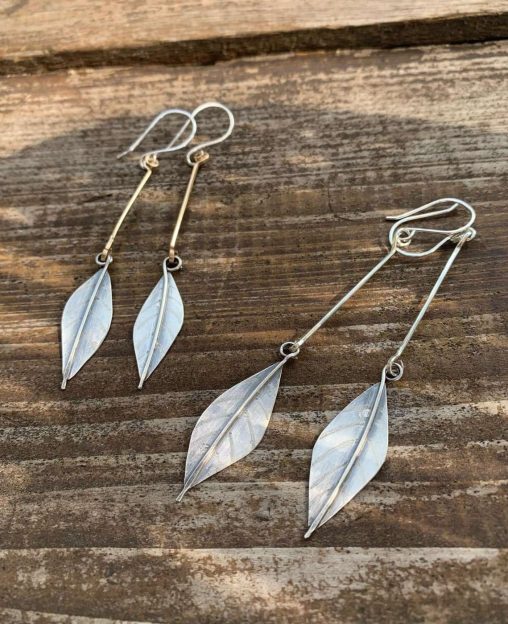 Long and casually elegant, these handmade sterling silver earrings make a statement without being obnoxious. Each leaf is sawed, etched and soldered to a tendril of silver wire….
$68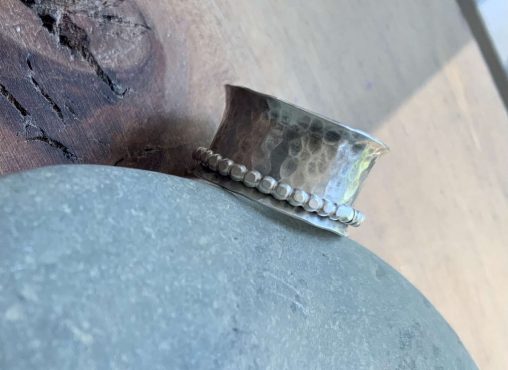 Fidget ring, anxiety ring, spinner ring…whatever it is called, this ring is awesome! Not sure if it's habit, nervous energy, boredom or anxiety, but I never stop fiddling…
$75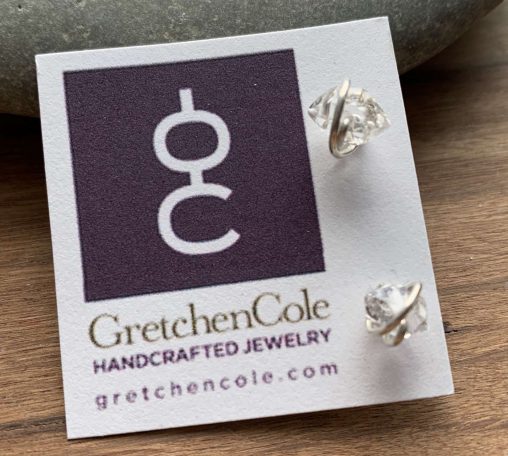 Need a little bling for your lobes? These lovely double terminated (naturally pointed on both ends) Herkimer diamond stud earrings are just the ticket! Gemstones, wrapped in sterling…
$36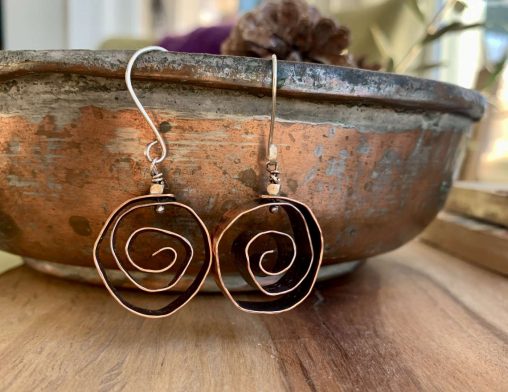 These unique, casual copper and sterling silver swirl earrings just might become your everyday choice! Mixed metal is great in that it goes with so many different things,…
$40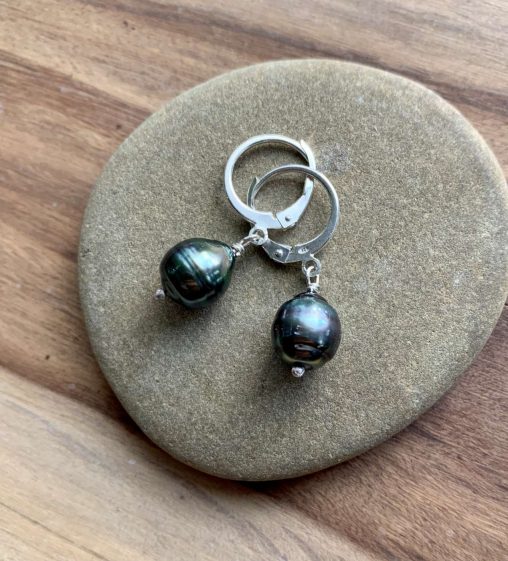 You can't really go wrong with these! Gorgeous black saltwater Tahitian pearls are wire wrapped in sterling and hang from secure hoop style silver lever back ear wires….
$70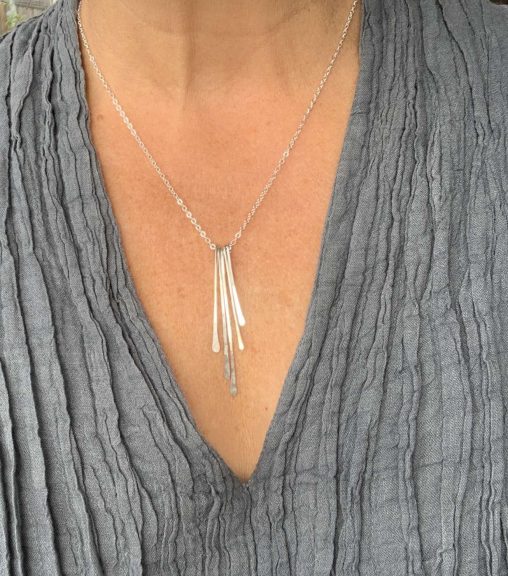 Simple, classic with an edge. This necklace is perfect for everyday or dressing up. Hammered sterling silver wire in varying lengths swing from a sparkly sterling chain. Extendable…
$70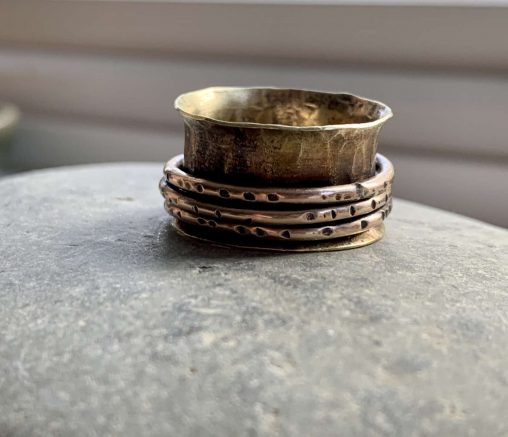 Hot off the bench are my new spinner or fidget rings. This one is made for my gold tone fans with an oxidized brass band and three textured…
$50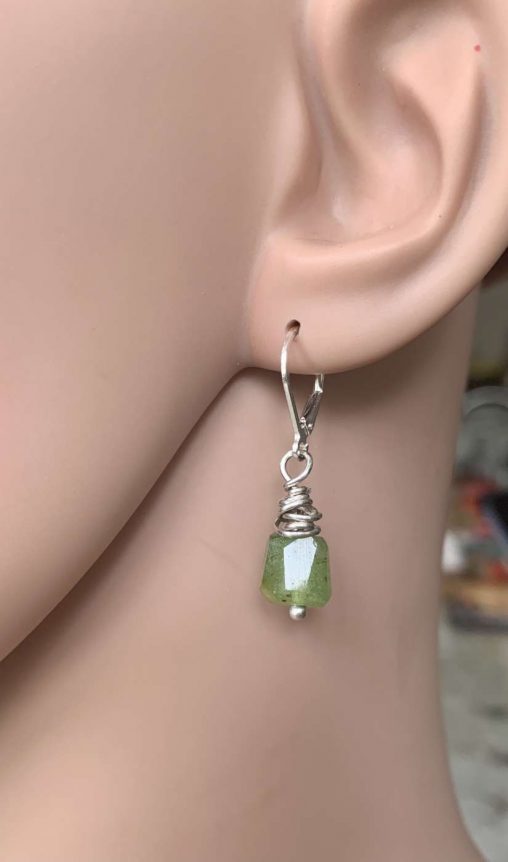 Natural cut clear green apple colored peridot gemstones stand out in this classic yet modern pair of earrings. Hand formed wrapped sterling silver beads add dimension and interest….
$46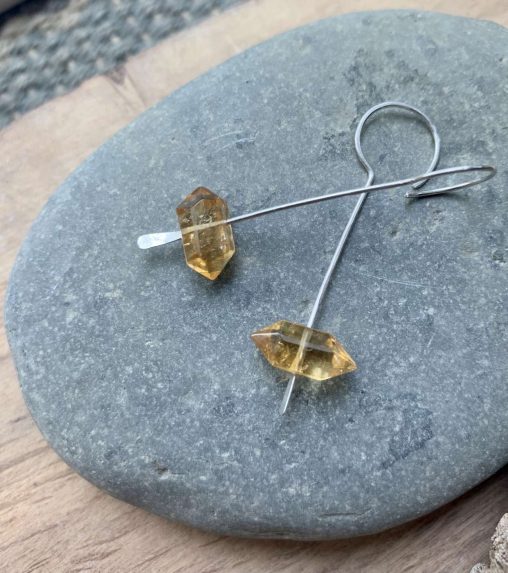 Golden yellow citrine hang from a simple, yet modern hand formed sterling silver ear wire. Just shy of 2″.
$44