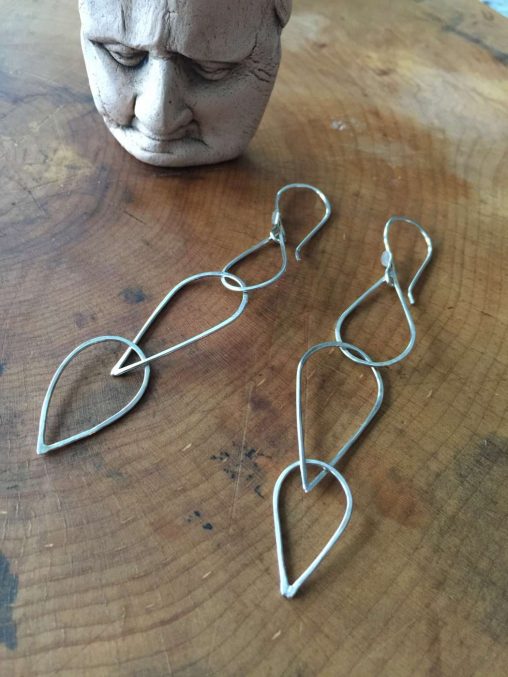 Long, delicate, elegant earrings. Thin sterling silver wire has been fused together into interconnecting tear drops. Dramatic, yet understated enough for daily wear.
$45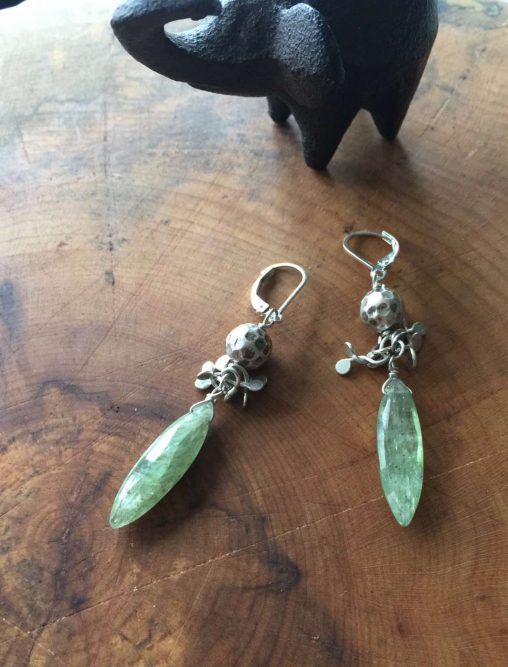 One-of-a-kind, earrings with gorgeous, rare, green kyanite gemstones,Thai hammered sterling silver balls and handmade sterling petals.
$65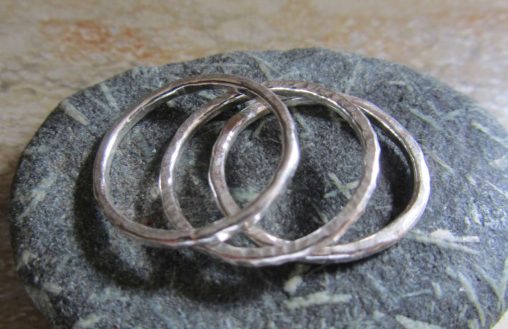 Thin, hammered sterling silver stacking rings. The perfect accessory for your fingers. Priced per ring.
$10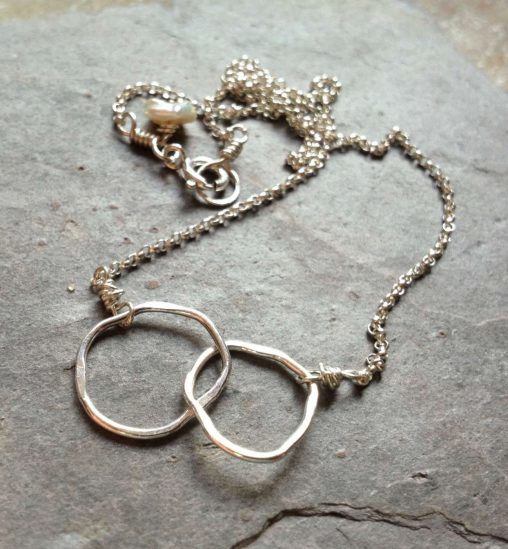 My perfectly imperfect sterling silver necklace is a reminder that beauty is found in the imperfection of life: people, love, relationships, nature can be more unique, wonderful and honest…
$42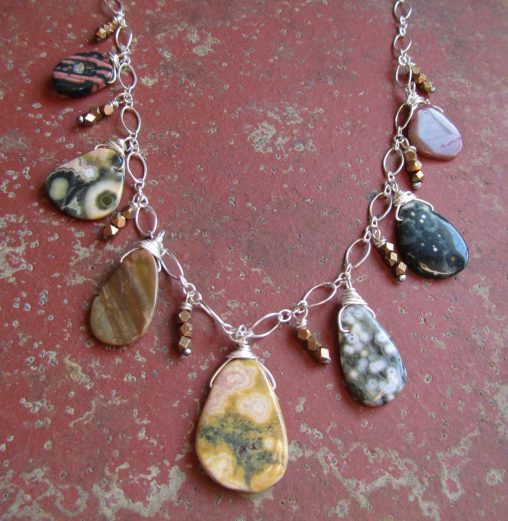 Stunning ocean jasper gemstones are the star of this necklace with a sterling silver chain and bronze beads.
$66